DISEASE PREVENTION IN YOUR CLINIC
IS YOUR CLIENT AT RISK OF HEART FAILURE OR SUFFERING A STROKE ?
Find out with our  SELF ANALYSIS NON-INVASIVE AGE reader system
NO BLOOD SAMPLE REQUIRED
NO REAGENTS REQUIRED
TEST RESULT IN ONLY 15 SECONDS
Offer DISEASE PREVENTION to your patient!
Choose a Unique and Professional Service
The AGE reader Prevention Self Analysis is based on the science of light to excite skin autofluorescence, determined by the presence of Advanced Glycation End products (AGE) in the tissue.
An excessive accumulation in the skin of AGEs is a predictive bio-marker
regarding the onset of various diseases and health risks.
In just 15 seconds, Discover THE LEVEL OF RISK CARDIOVASCULAR DISEASE of your patient
Issue a complete report and offer the best advice to your patient !
Dimensions: 210 x 193 x 81 mm (l x w x h)
Weight: 1 kg
Power: 12 VDC from external power supply
7.4 VDC from rechargeable lithium-ion battery
Input power supply: 100 – 240 VAC 0.4 – 0.2A 50 – 60 Hz
Output power supply: 12 VDC 1.1 A
Bluetooth®: 4.1
IEC 60601-1 classification: Class II
Medical Device Classification 93/42 / EEC: Class IIa
CE 0344
Electrical class device: Type B
Safety IEC 60601-1 3rd edition
EMC IEC 60601-1-2 4th edition
Material: Case: ASA (V-0 quality), Armrest: Silicone
Output: UV-A light
Blue light
Infrared light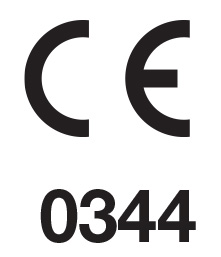 What exactly are AGEs and how do they form?
AGEs are a MIX of harmful macromolecules, that  form when protein or fat combine with blood sugar.
The level of AGE in long-life tissues (not in the blood) serves as a memory bank of  glycometabolic and oxidative stress and  it is a valuable predictor of cardiovascular complications, through their link to different receptors (endothelial cells, macrophages and smooth muscle cells) or through their cross-linking to proteins.
The glycation process impairs the functioning of fundamental biomolecules compromising cellular health. The Production of AGE is only partially related to normal metabolic activities,  it depends mainly on dietary intake.
Why do we accumulate AGEs in our body?
The accumulation over the years of AGEs depends on eating habits and lifestyles, namely:
Smoking
Enriched carbohydrates diets
High calorie diets
Food cooked at a high temperature
Inactive lifestyle
KEEPING AGE LEVELS IN THE SKIN UNDER CONTROL IS AN EFFECTIVE PREVENTION TO IMPROVE THE QUALITY OF LIFE AND HEALTH OF YOUR PATIENTS
CUSTOMISED ADVICE FOR EACH AGE LEVEL
Use the REPORT to offer the correct advice to your patient  and improve the level of AGES identified by recommending an effective  solution  through:
SUPPLEMENTS
DIETARY PRODUCTS
LIFESTYLE CHANGES
REDUCTION OF SMOKE INTAKE
PHYTOTHERAPY
NUTRITION
Clinically validated through numerous clinical studies on a large scale!
Request a demo
We want to offer the market every evolution of research in the field of aesthetic medicine and physiotherapy, translating them into products that help improve the quality of life of our customers.